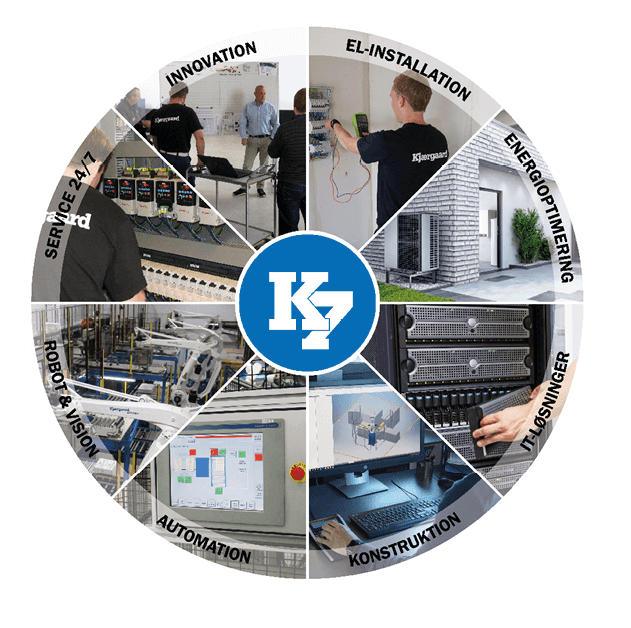 Kjærgaard is best characterized as a turnkey supplier of automation and installation services for the manufacturing industry.
Our 170 skilled employees are dedicated to turning your production into one of the most effective, future-oriented, and healthy working environments. We work with all kinds of intelligent solutions – from building installations, configuration of telephone and computer networks to development of highly advanced machine steerings, robotics cells, and systems for quality inspection.
Being "the innovative partner for the industry", we base our work on the premises that humans are not made for monotonous and physically destructive work. Humans are made to innovate, develop and create social relations and creative solutions.
Using technology and intelligent solutions, we aim at releasing human resources for more creative and constructive working disciplines in order to gain a higher degree of satisfaction and improved efficiency. Modern production methods should be applied in a way that ensures a long-term ability to compete, a high level of quality – independent of human factors.
The prerequisites for the business success of the industry is adaptability, consistent optimization and continuous innovation. We do not contribute with ideas for product and market strategies, however would gladly come up with ideas on how to arrange your production, how to optimize it, and to make re-arrangements in order for your company to achieve its commercial goals. We carry out such ideas on a daily basis along with our co-operation partners and customers – 24 hours a day – 365 days a year.