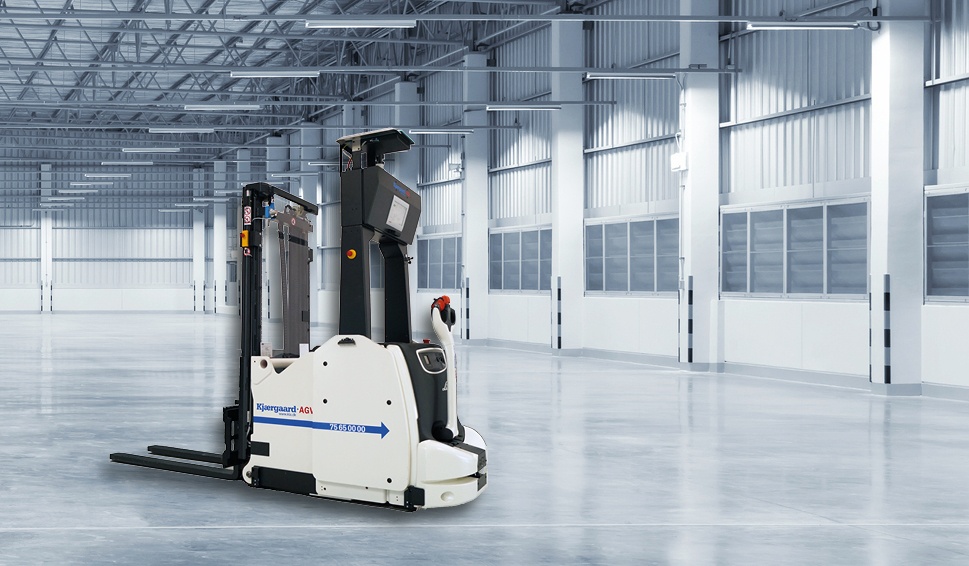 AGV – Automated guided vehicle
AGV – For large & small companies
AGV solutions that contribute to increased efficiency, release of employee resources and healthy business development in your company. Driverless truck solutions that must be shaped according to the company's needs.
I work closely with N.C. Nielsen offers Kjærgaard and staff of well-trained employees, all of whom are extremely good at both AGV technology and Linde's various standard range of efficient warehouse trucks.
AGV or driverless truck is the flexible solution for possible storage facilities of all sizes and for brand new built storage buildings. The solutions can be according to the current conditions and be included as an improved logistics part of any driving distance – for example as hard-working conveyors between to process functions in production or other internal transport, where driverless trucks can vary the task.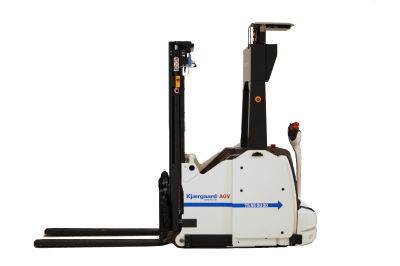 Business benefits
– Increased productivity
– Repayment period of down to two years
– Reduces labor costs
– Runs at all times of the day
– Fewer expenses in connection with collisions and accidents
– AGV technology can be integrated into existing operating activities
– Scalable solution
– Reduction of damage to goods and less physical strain on employees
– Short run-in time
Maximum competitiveness – Minimum cost
Driverless trucks help increase productivity and reduce the cost of driving with low energy consumption and reduce inventory damage. Naturally, large savings are achieved on labor costs with a driverless truck that, with the exception of charging, can work around the clock. At Kjærgaard A / S, we operate with a payback period of down to two years and with attractive lifetime costs (TCO), which overall have a positive effect on the company's bottom line.
Quick and simple to implement
We offer simple AGV solutions with minimal costs. Virtually all companies can benefit from our AGV technology, which can be quickly and easily integrated into existing operating activities. We build our solutions on a simple set up and based on proven Linde solutions. We see it as a logical extension of the current technology.
Buy or leasing
Get a customized solution that suits your company's finances. We offer a wide range of options in purchasing and leasing. We have developed special solutions for small and medium-sized companies that, with a short delivery time and proven AGV technology, can contribute to competitive operations.