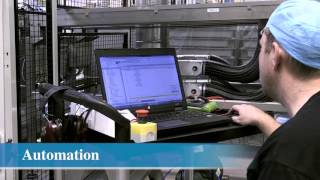 AUTOMATION
We assure increasing efficiency of your production and thus the competitiveness through intelligent industrial-automation.
Our activities are spread over several different industries and pre-processing processes. Many of our automation solutions are devoted to packaging mostly in the food industry, pharmaceutical manufacturing and plastic and metal processing.
As a brand independent supplier of industrial automation, we do not want to monopolize the service access to our customers' production equipment. Instead, we strive to give our customers the freedom to put together concepts that contain exactly the mix of technologies and players which based on the given criteria, are considered optimal.
In addition to the development and construction of production facilities, we also provide competent advice in the field of industrial automation and security in general. All in order to free human resources through automation of the heavy, monotonous and/or impure processes that can be handled better mechanically.
In addition to OEE and turnkey solutions, we also integrate robot solutions and intelligent controllers with PLC, SCADA, drives etc. Furthermore, we can tailor a solution to your particular business.
OEE – production optimization
SERVO – precision and flexibility
ROBOTS – turnkey solutions
VISION SYSTEMS – automatic control
PLC – complete control systems
Kjærgaard works closely with the most important automation suppliers in the market such as Siemens and Rockwell.
Kjærgaard is also one of Rockwell's Danish system integrators and has the title of Recognized System Integrator.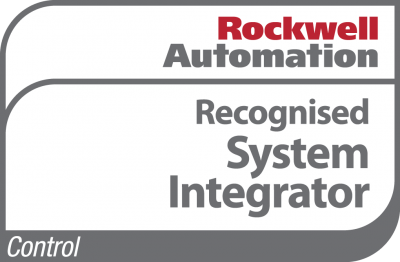 For more information