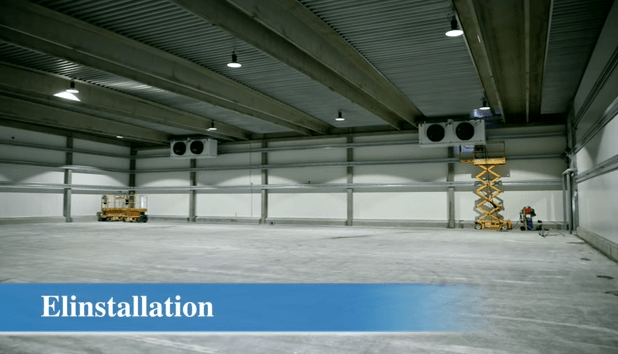 BUILDING ELECTRICITY
We have extensive experience with building-electricity, and we organize the assembly for all technical installations in halls and administrative buildings – everything from lighting to the establishment of fixed and wireless networks.
We run all the necessary cables and provide supplies for computers, printers, machines and equipment.
We also ensure that all our installations are performed in strict accordance with the applicable law and provide all the necessary documentation.
Additionally, we offer to equip your buildings with an overall intelligent control, which means that you can save a lot of money on energy consumption. This solution is called Kjærgaard DomicilStyring and can be used for both administrative and technical-production buildings.
For more information