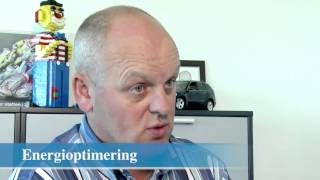 BUILDING AUTOMATION
Many buildings are equipped with electrical systems to control things like heating, ventilation, cooling, lighting and alarms. Economically and environmentally speaking, it is a clear advantage if all functions not only communicate with each other but also regulate after one another.
With Kjærgaard DomicilStyring you will be able to keep the energy consumption at an absolute minimum and while in the meantime ensuring maximum comfort for the building's occupants. Kjærgaard DomicilStyring adds intelligence to the control of light, access control, heating and ventilation.
You decide the level of ambition yourself and can choose between a complete 360-degree control of all installations or a module solution, where we connect only certain installations, for example light and access control.
Benefits of the building automation:
You get the freedom of choice to set up conditions for each on/off function.
Easy and user-friendly setting of on/off functions.
Read statistics and calculate electricity consumption.
You set the limits for how automated your domicile should be.
For more information