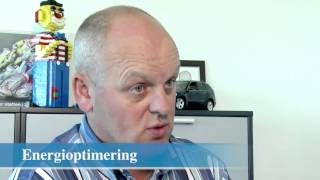 ENERGY RENOVATION
Efficient use of energy is the best way to reduce energy consumption and create energy savings. We offer to optimize your energy consumption of your complete production unit that besides the production facilities also include building and technical installations. With an integrated starting point in both industry and building installation, we take a holistic view to reduce energy consumption as much as possible to satisfy not only the bottom line, but also the people and the environment.
We provide competent advice on energy efficiency, make necessary energy renovations and implement our systems for intelligent management of energy consumption based on your company's needs and time frame.
Investing in energy-optimizing solutions, such as the demand-controlled regulation of installations in your production and buildings, often results in large financial savings compared to the company's operating costs – also far in the future when the investment has been repaid.
For more information