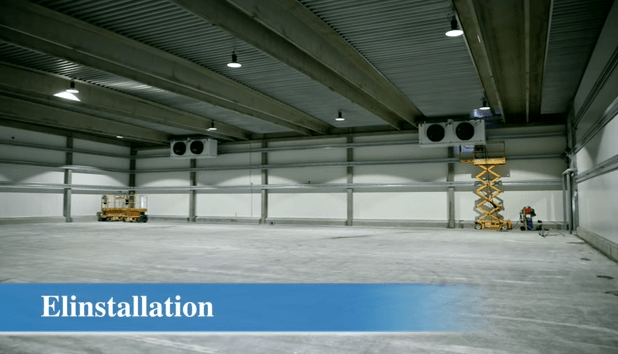 INDUSTRIAL INSTALLATIONS
At Kjærgaard we know all about how important it is for production companies that their electrical installations in the factory hall work flawlessly.
Output of the production equipment can have serious consequences in terms of waste, loss, capacity failure, non-compliance with delivery times, etc. Often output leads to high costs due to lost resources and at the end can be the reason for dissatisfied customers.
Optimal operation and continuous flow of the production facilities are crucial competitive parameters for both process manufacturing and mass production companies.
At Kjærgaard we have a big team of experienced industrial electricians knowledge from many different industries. Our deep knowledge and extensive experience within the industry means that not only we supply electrical installations at a high technical level, but that we are also available regarding emergency service and preventive maintenance.
For more information