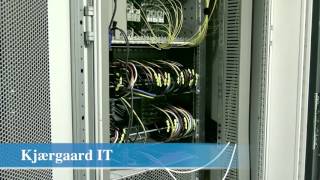 IT-SUPPORT
Every day we make sure that our customers move on quickly when they encounter problems with settlements. Many times, IT problems can be solved quick and easy over the phone, and in that case, we can remotely control the customer's workstations and quickly fix any problems.
It is not only possible to request assistance from time to time when there is a necessity, but we are also willing to draw up an IT service agreement that accurately reflects your individual needs.
Furthermore, you also have the opportunity to enter into an agreement where you assign the full responsibility for your IT operations to us. These can include issues with PCs, servers, networks, printers, software, broadband, etc.
For more information