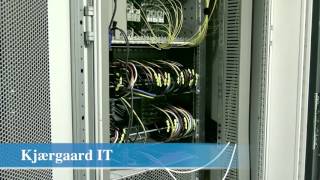 TELEPHONY
The very first contact with a business usually goes through the phone. Therefore, it is crucial that the service of customers and stakeholders is handled as professionally as possible.
For the reconversion to provide the optimal service, it is crucial that the right tools are at your disposal. If you already have a well-functioning central office, we can connect to an alternative IP telecommunications provider via the Internet (SIP trunk). This often saves money on outgoing calls. There are especially significant savings on international calls, and additionally, even the national calls will cost less.
If you and your employees are often "out of the house" and therefore primarily use mobile phones, a mobile conversion can be a beneficial solution.
IP telephony from Flexfone combines the traditional telephone-system functions with the employees' mobile phones, while also providing tremendous flexibility in relation to juggling the various direct numbers, mobile numbers, landline numbers, extensions etc.
The telephony solution is based on a close integration between landline and mobile phones. Through easily accessible online tools, you can smoothly accommodate the solution to suit your business needs.
For more information